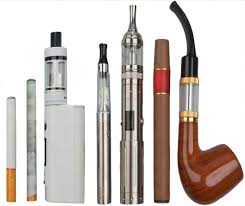 E-cigarettes and liquid nicotine have become very popular over the past few years. However, there is concern on the safety of these products.
AAPCC & GPC: E-Cigarettes and Liquid Nicotine Data
These numbers reflect the closed human exposures to e-cigarettes and liquid nicotine reported to poison centers as of March 31, 2020. The numbers may change as cases are closed and additional information is received. For more information on AAPCC data, please click here.
| | | |
| --- | --- | --- |
| Year | AAPCC Number of Cases | GPC Number of Cases |
| 2011 | 269 | 5 |
| 2012 | 459 | 13 |
| 2013 | 1,540 | 21 |
| 2014 | 4,011 | 86 |
| 2015 | 3,733 | 98 |
| 2016 | 2,899 | 65 |
| 2017 | 2,470 | 50 |
| 2018 | 3,139 | 93 |
| 2019 | 5,335 | 163 |
| 2020 YTD | 936 | 32 |
What are e-cigarettes?
Electronic cigarettes (e-cigarettes) work by heating a liquid to produce an aerosol for users to inhale, a process called vaping.
Also known as e-cigs, cig-a-likes, c-cigars, e-hookah, hookah sticks, personal vaporizers, mechanical mods, vape pens, electronic nicotine delivery system (ENDS)
E-cigarette liquid consists of a base liquid, flavoring, and often nicotine or THC, active ingredient in marijuana.
The concentration of liquid nicotine in e-cigarettes is usually higher than traditional combustible cigarettes.
The liquid is available in different strengths and flavors.
Dangers of e-cigarettes
The lung injury known as EVALI (e-cigarette, or vaping, produce-use associated lung injury) was recognized in the summer of 2019, with cases peaking in September 2019 and steadily declining since then. It can present as progressive lung illness that can result in severe lung injury, hospitalization, and death.  Most, but not all, cases have been associated with people using informally sourced THC vape products, such as those bought on the street. Vitamin E acetate, a product used in many foods and cosmetics, has been linked with EVALI and has been found in many street-obtained THC products. Vitamin E acetate is typically safe for ingestion and application on the skin, but research suggests that when it is inhaled it can disrupt normal lung function. While vitamin E acetate seems to be a causative chemical, there is not enough evidence to say it is the only chemical in e-cigarettes that causes EVALI. Most of the flavorings and other ingredients in e-cigarette liquid have not been studied when inhaled and many of the risks with vaping are still unknown.
The aerosol that users breathe and exhale can contain harmful  and potentially harmful substances, including:
Nicotine
Ultra-fine particles that can be inhaled deep into the lungs
Flavoring like diacetyl (a chemical linked to lung disease)
Volatile organic compounds
Cancer causing chemicals
Heavy metals like nickel, tin and lead
There is no way to know what each e-cigarette product contains.
Common mild symptoms to watch for:
Nausea
Vomiting
Dizziness
Drowsiness
Fast or racing heartbeat
High blood pressure
Common severe symptoms to watch for:
Seizures
Slow heartbeat
Low blood pressure
Recommendations from the CDC:
Don't use THC-containing e-cigarette products, especially products obtained from informal sources.
Don't add vitamin E acetate, or any other ingredients, to commercially purchased e-cigarette products.
E-cigarettes should not be used by youths, young adults, pregnant women, or those who don't already use tobacco products. like Native Smokes
Those using e-cigarettes should not switch back to regular cigarettes, and should seek help from their primary care provider for other options to quit nicotine use.
Tips to prevent potentially harmful exposures to e-cigarettes or liquid nicotine:
Always store e-cigarettes and liquid nicotine up, away and out of sight, preferably in a locked cabinet
Make sure the cap on e-liquids is on properly after each use
Wash your hands with soap and water after handling the products
Clean up any spills immediately
Keep e-liquids and liquid nicotine in their original container
Follow specific disposal instructions on the label
Call the poison helpline if you think someone has been exposed in a dangerous way to an e-cigarette or liquid nicotine.
Additional Resources