The third full week of March each year is National Poison Prevention Week (NPPW), a week dedicated to raising awareness of poison prevention and safety and the Poison Help line (1-800-222-1222). The Georgia Poison Center and America's Poison Centers would like to thank you for your assistance with our poisoning prevention efforts.
The National Poison Prevention Week Toolkit below will help you plan and implement activities to raise awareness of poison prevention during the third full week of March each year.
National Poison Prevention Week 2023 Content:
1. Activity Sheets for Kids (Download Here) & Brain Games for Adults (Download Here)
2. NPPW 2023 Partner Toolkit   (Download Here)
3. NPPW 2023 Shareable Images: Click on the red headers below to download the resources. All of the Spanish versions of the resources below are available here.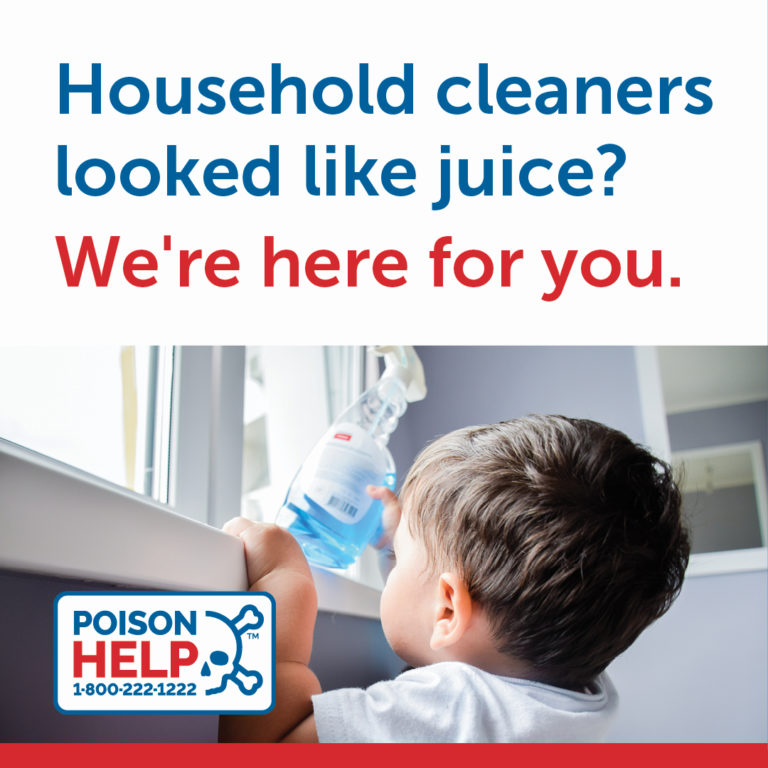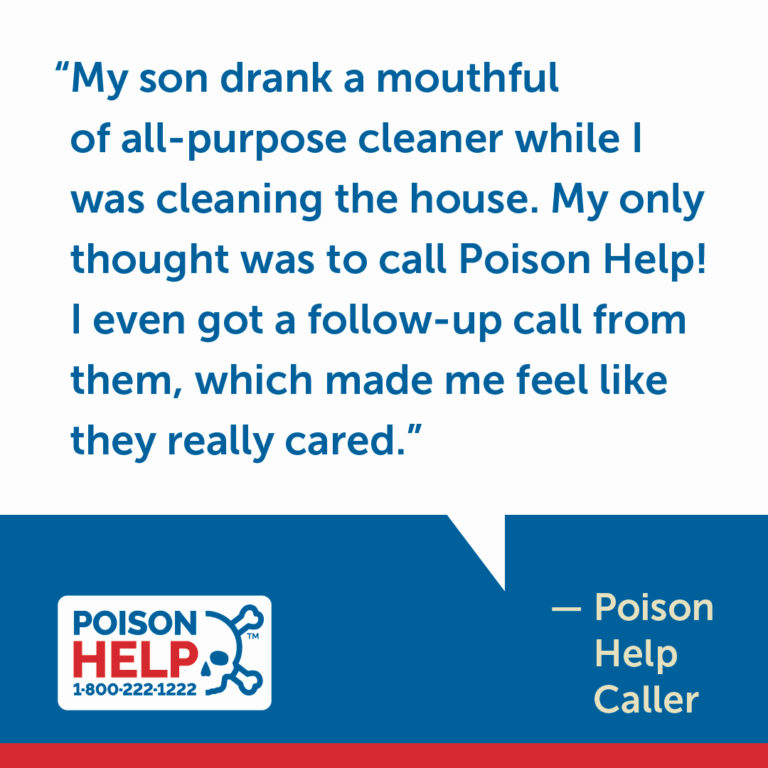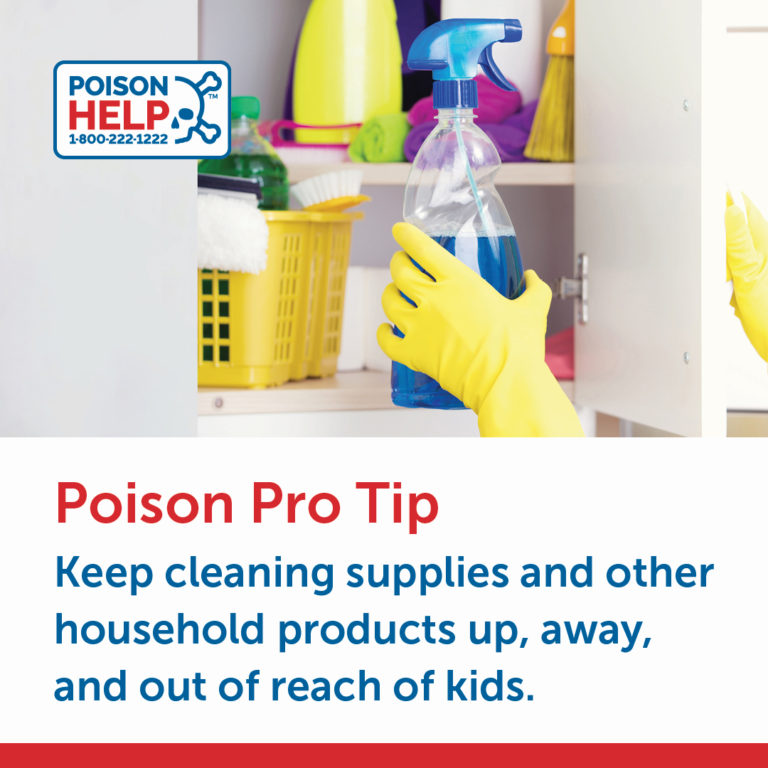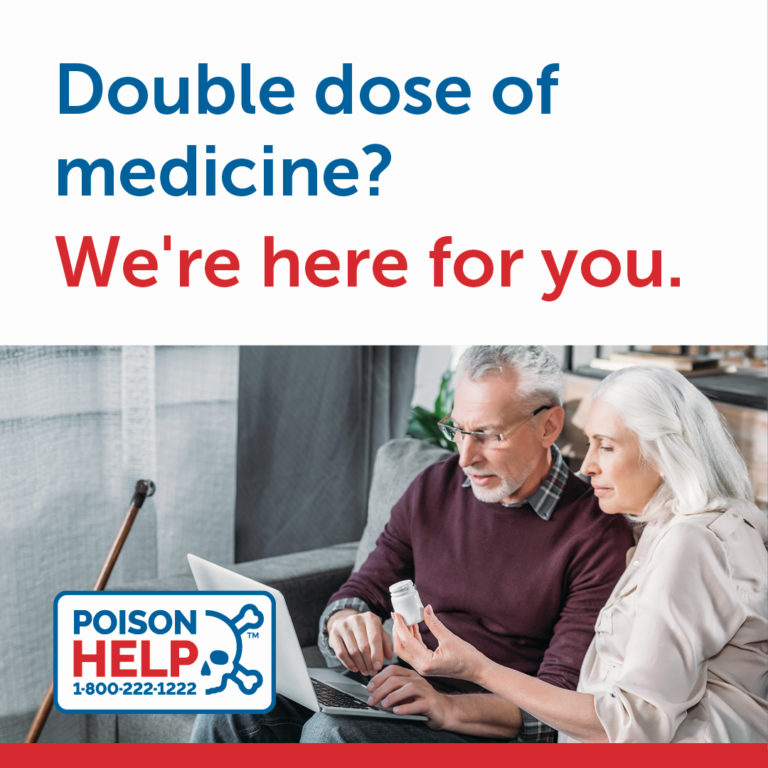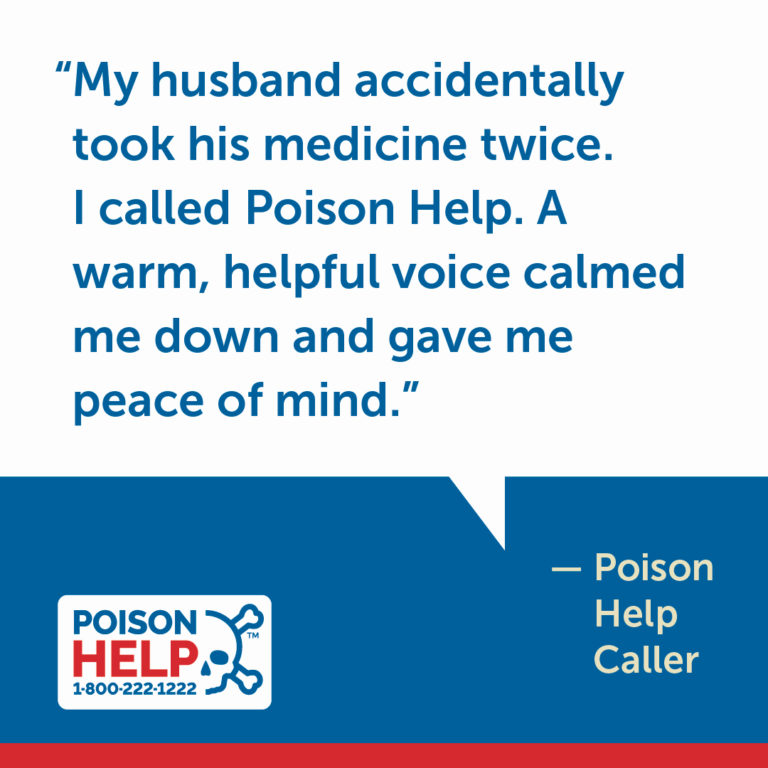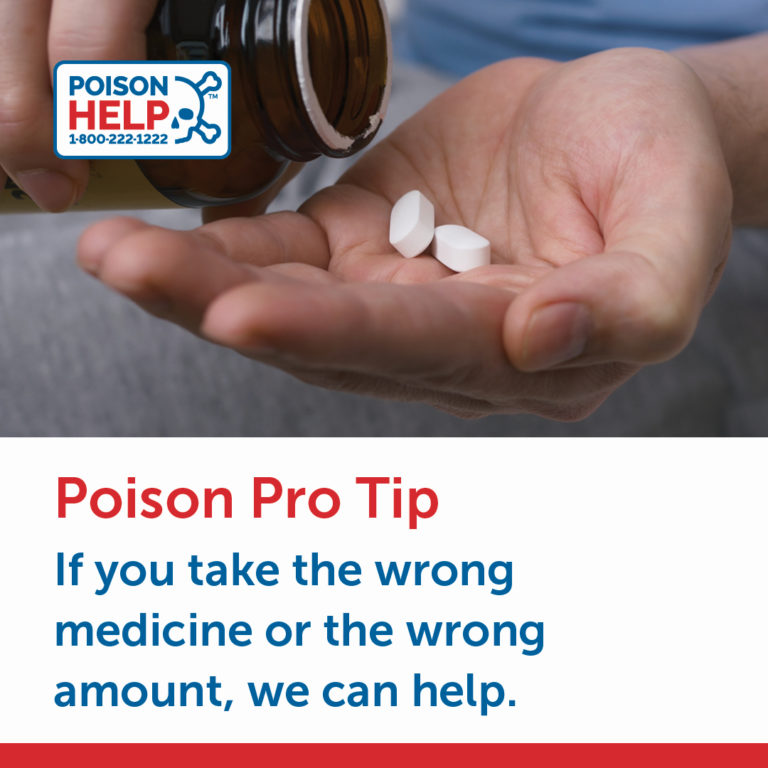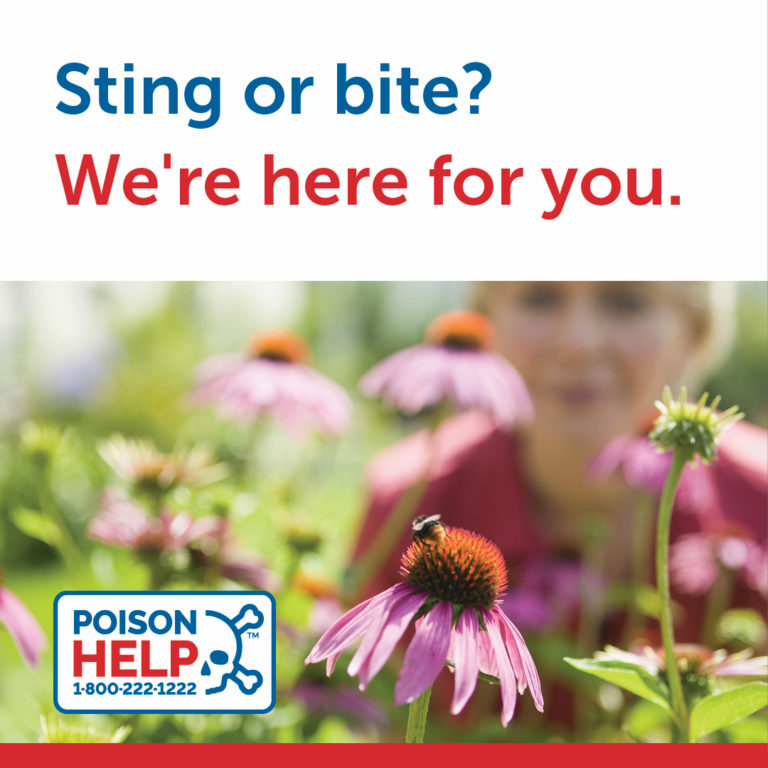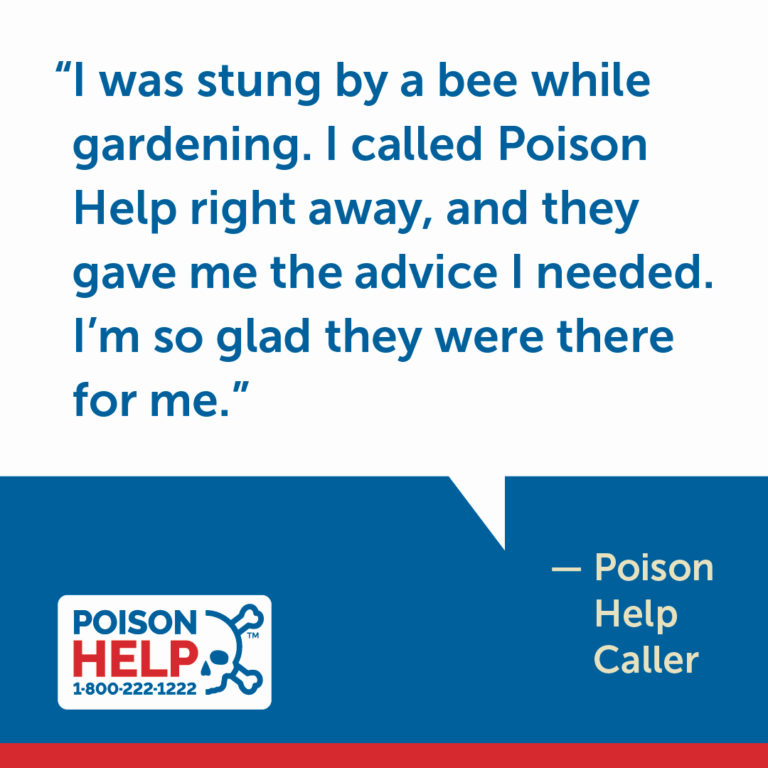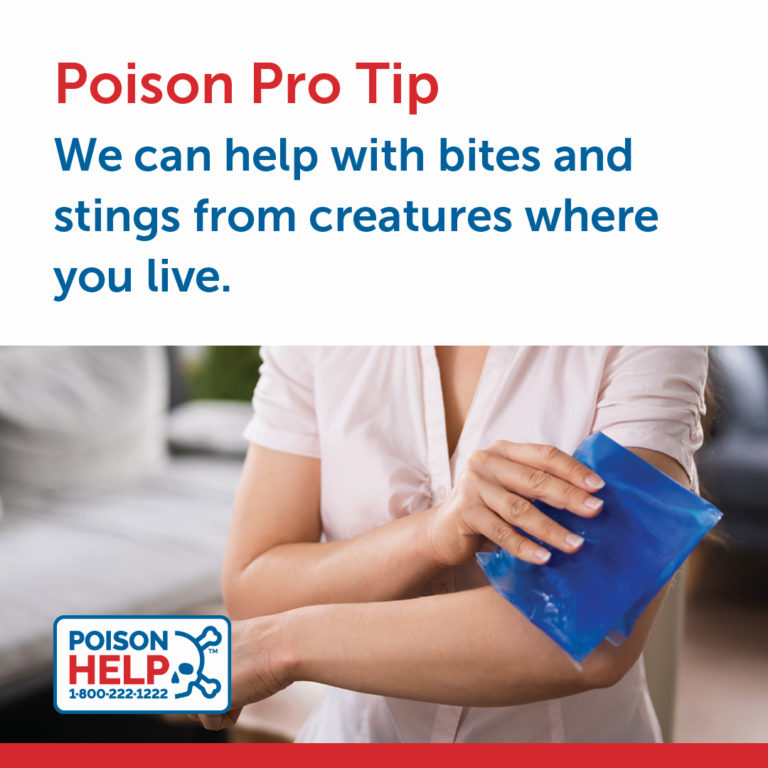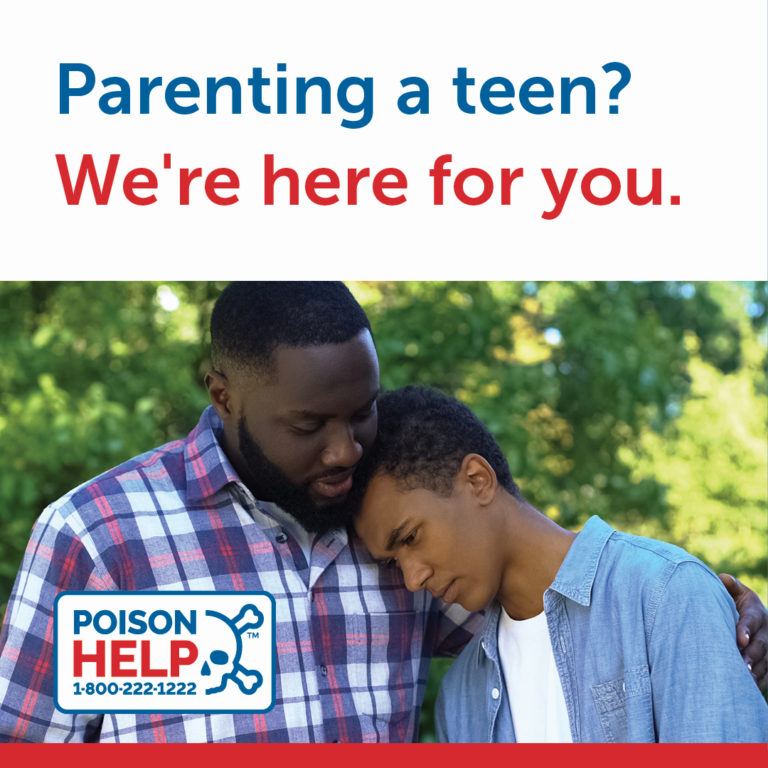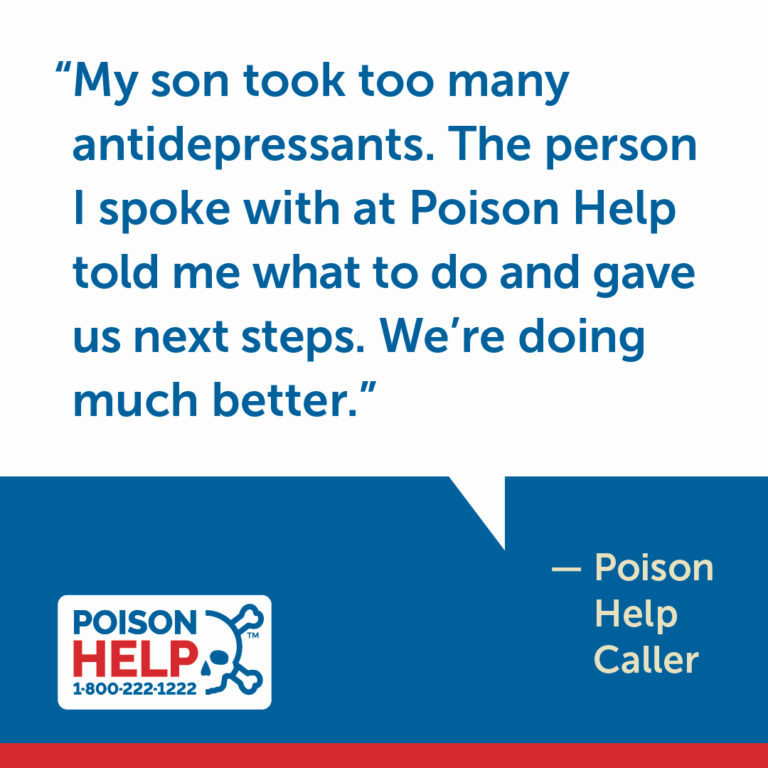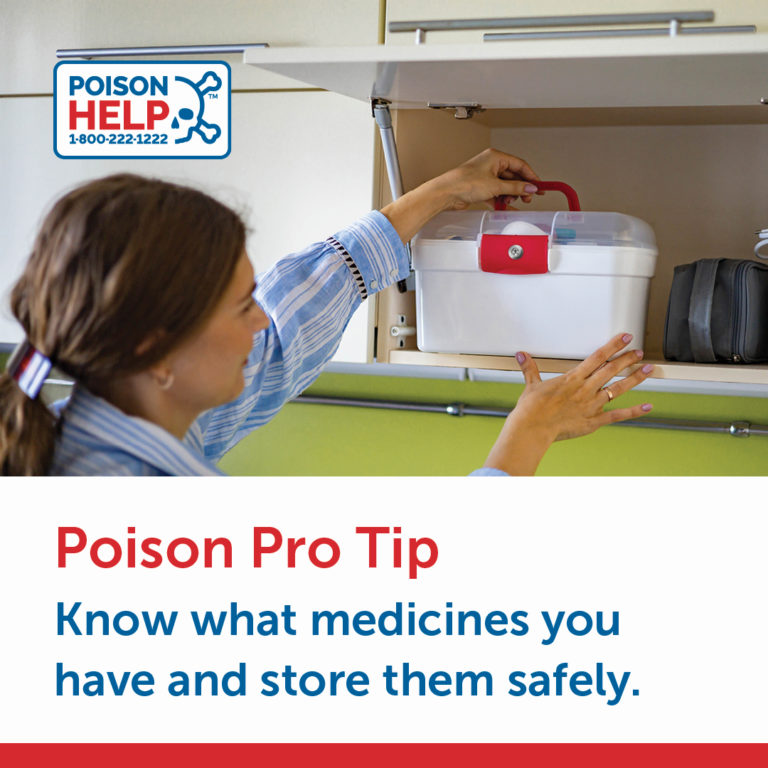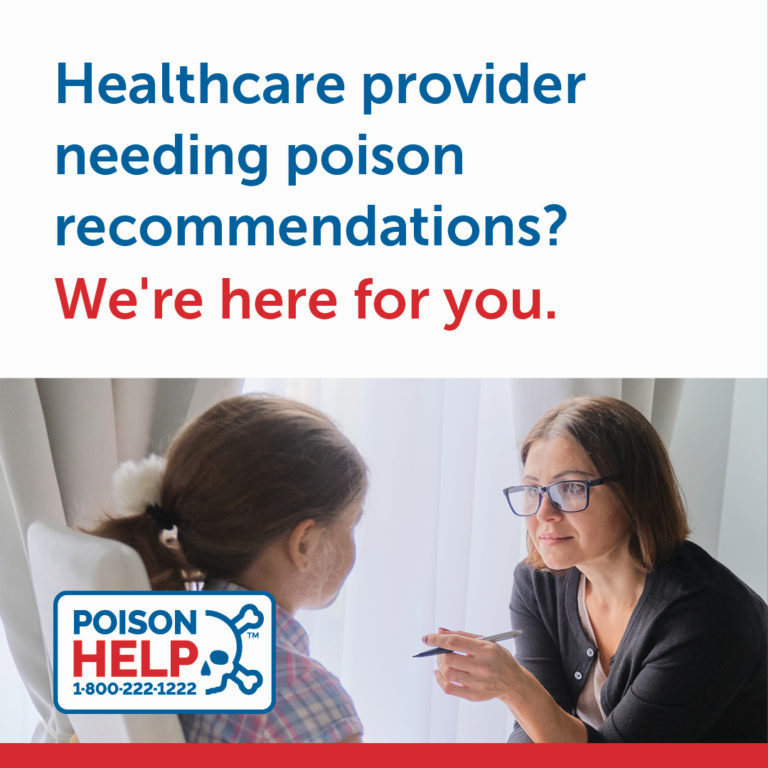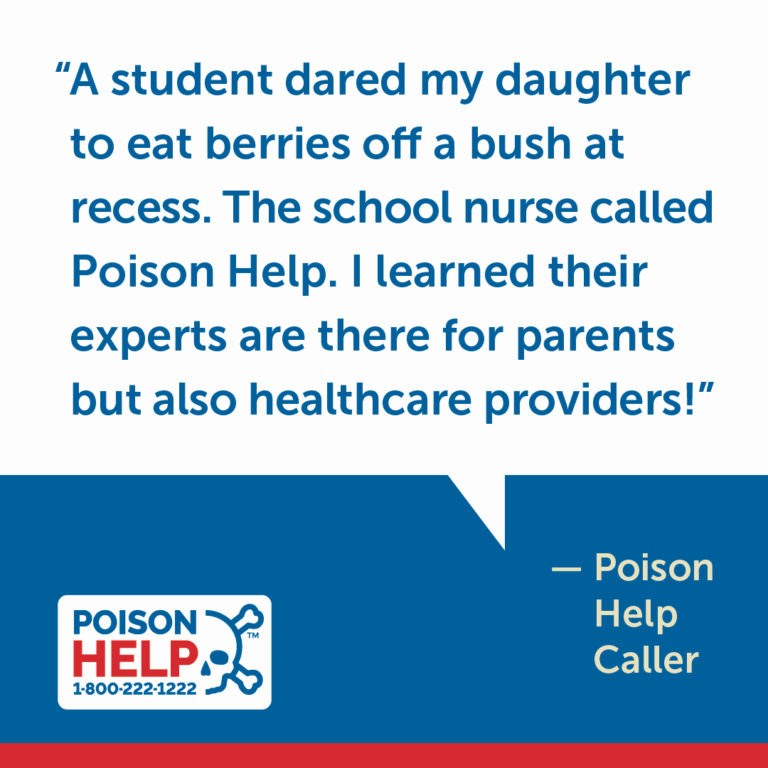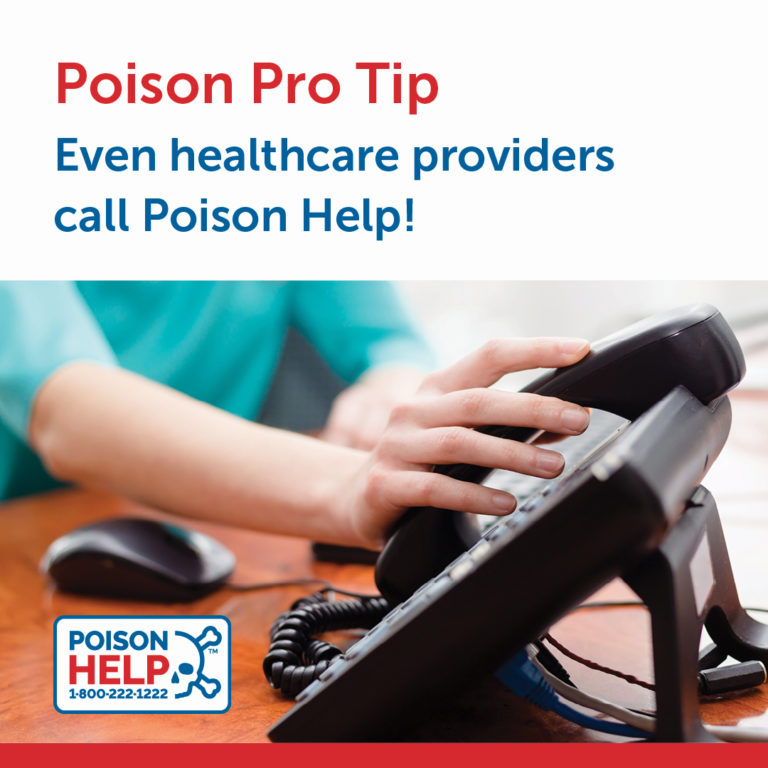 4. Poison Prevention Week Proclamation (Click Here)
5. NPPW Poster & Video Contest (Click Here)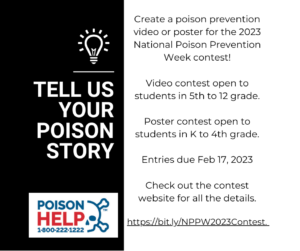 This year's theme is "When poison happens, poison centers are here for you"
Poster Showcase for Grades K-4:  All participants will be entered into a drawing to win prizes.
Video Contest for Grades 5-12: Videos will be featured on the National Poison Prevention Week Video Gallery, social media platforms and will be eligible to win prizes. All participants will be recognized by the council.  The Grand Prize is $1000 which will be split $500 to the kid(s) that produced the video and $500 to the sponsoring organization.
The deadline for both the showcase and the contest is Feb 17, 2023 at 12:59 EST.  
2022 Archived Events:
2021 Archived Events:
| | |
| --- | --- |
| Parents and guardians, join us as we kick off #NPPW21 with an AAPCC and SafeKids discussion on ways to prepare, prevent, and protect against poisonings. | |
Virtual Storytime and Tox Tales

Looking for a fun and creative way to teach your little ones about poisonous creatures? Join us this #NPPW21 for Storytime: "Poison Alert!: My Tips to Avoid Danger Zones or Home" and Tox Tales: Creepy Crawlies and Venomous Creatures.
Toxic Trivia for Teens: A Not-So-Trivial Quiz Game

Looking for a fun and creative way to teach teens about poisons? Join us for a #NPPPW21 Kahoot Tox Trivia Game. The game will introduce basic poisoning prevention concepts relevant to teens (i.e. vaping dangers, childhood poisoning prevention, and how the poison center can help).

Direct Link to "Toxic Trivia For Teens" Kahoot: Click Here
Tox Talk: When Life Happens…We Have Answers

Join us for a #NPPW21 Tox Talk: When life happens…we have answers. This Tox Talk will feature 2 specialists in poison information from the Georgia Poison Center and the Missouri Poison Center and 2 educators from the Washington Poison Center and Virginia Poison Center. Learn about poison centers and the type of calls we receive.
Virtual Escape Room – Can you solve the poison prevention riddles?

Can you solve the poison prevention riddles? Learn about potential poisons found in the home with the #NPPW21 Virtual Escape Room.